Civil Service Aptitude Test (CSAT), also known as General Studies-II, is a part of the UPSC Civil Service Prelims exam. It's introduced to test the analytical skills, aptitude, and reasoning ability of the aspirant. Although it is a qualifying paper and candidates have to score 33% to qualify it. However, we are well aware of the exam unpredictability, so we should not overlook it and take any part of the paper lightly.
To prepare for CSAT, candidates require proper planning with a good strategy that benefits time management. With each year, the difficulty level of the paper is increasing. If you plan your preparation strategy, you will be able to score very well in it.
In this article, we're going to discuss important aspects that help you in your CSAT preparation.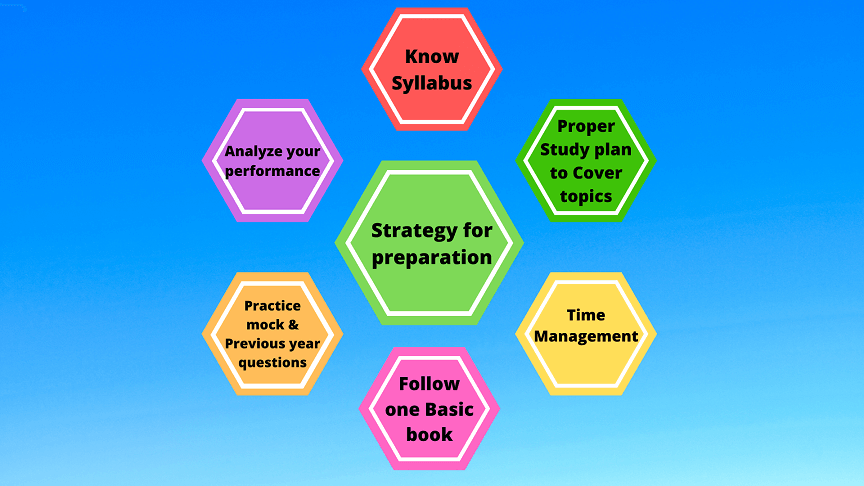 Understand the CSAT Exam pattern
There are 80 questions in the CSAT paper, each carries 2.5 marks, making a total of 200 marks, and the time allotted for it is 2 hours. Also, there is a negative marking for the wrong answers. For every incorrect answer, 1/3rd of the maximum marks allotted to the question will be deducted. However, no marks will be cut if the question is left unanswered or unattempted. Candidates have to score 66 marks (33% qualifying criteria) to pass it.
Go through the complete CSAT exam syllabus
Before starting your exam preparation, it is necessary to go through the CSAT paper syllabus. Aspirants must understand that it requires good understanding and practice. To cover topics in the syllabus, you can buy a comprehensive CSAT manual. The CSAT syllabus is broadly divided into several sections, as follows:
Comprehension.
Interpersonal skills, including communication skills.
Logical reasoning and analytical ability.
Decision-making and problem-solving.
General mental ability.
Basic numeracy & Data Interpretation.
Comprehension and Interpersonal skills
Comprehensions are becoming an important part of almost all recruitment exams. To solve the comprehension, candidates have to improve their basic English and reading skills. Now, a question may arise in your mind, how to improve them? The best way to improve reading skills is to make reading a part of your daily routine. You can read the editorial section of the newspaper's daily, and weekly magazines. Watching debates on the RSTV, LSTV helps in improving language skills.
The best way to solve the comprehension is to mark the Keywords in it. It helps to manage the time and increase your comprehension solving speed. Some aspirants go through the questions first and mark the keywords in them. It becomes easier for them to solve each question while reading the passage. Enhance your vocabulary and learn new idioms and phrases to understand the passage better in minimum time.
One important aspect is practising the compression from the previous year's papers. You can start practice with the passages that are easy and topics you're familiar with.
Try to solve the following comprehension. (Post your answer in the comment section below)

Political theorists no doubt have to take the history of injustice, for example, untouchability, seriously. The concept of historical injustice takes note of a variety of historical wrongs that continue into the present in some form or the other and tend to resist repair. Two reasons might account for resistance to repair. One, not only are the roots of injustice buried deep in history, injustice itself constitutes economic structures of exploitation, ideologies of discrimination, and modes of representation. Two, the category of historical injustice generally extends across a number of wrongs such as economic deprivation, social discrimination, and lack of recognition. The category is complex, not only because of the overlap between a number of wrongs but because one or the other wrong, generally discrimination tends to acquire partial autonomy from others. This is borne out by the history to repair in India.

Q.1 What is the main idea that we can infer from the passage?

a) Untouchability in India has not been taken seriously by political theorists.
b) Historical injustice is inevitable in any society and is always beyond repair.
c) Social discrimination and deprivation have their roots in bad economies.
d) It is difficult, if not impossible, to repair every manifestation of historical injustice.

Q.2 On the basis of the above passage, the following assumption have been made:
  1. Removal of economic discrimination leads to removal of social discrimination.
  2. Democratic polity is the best way to repair historical wrongs.

Which of the above assumption is/are valid?
   a) 1 only
   b) 2 only
   c) Both 1 and 2
   d) Neither 1 nor 2
Logical reasoning
Logical reasoning is another important part of the CSAT paper. If the candidate is aware of the types of questions and topics in the reasoning section, he/she can be able to solve the questions effectively. The best way to attempt most questions is to understand the important concepts in reasoning & read about the topics, and then keep practising them.
Q.3 What is X in the sequence
      4, 196, 16, 144, 36, 100, 64, X?

 a) 48
 b) 64
 c) 125
 d) 256
Decision-Making
This part of the paper test the decision-making skills and problem-solving abilities of the aspirants. The questions asked in this section are almost situation-based and generic. These types of questions require the use of logic and common sense to solve the problems. You have to choose answers based on both Ethics and Prudence. Practising and solving the previous year's question papers increases common sense and helps you with these questions.
Q.4 A five-storeyed building with floors from I to V is painted using four different colours and only one colour is used to paint a floor.
 Consider the following statements:
 1. The middle three floors are painted in different colours.
 2. The second (II) and the fourth (IV) floors are painted in different colours.
 3. The first (I) and the fifth (V) floors are painted red.

To ensure that any two consecutive floors have different colours

 a) Only statement 2 is sufficient
 b) Only statement 3 is sufficient
 c) Statement 1 is not sufficient, but statement 1 along with statement 2 is sufficient
 d) Statement 3 is not sufficient, but statement 3 along with statement 2 is sufficient
Basic Numeracy and Data interpretation
Most of the questions from this section in the CSAT paper are matriculation level. Topics that come under this section like numbers and their relations, ratio & proportion, percentage, average, Speed & distance, time and work, profit &loss, simple & compound interest, etc. Understanding the basic steps of quant and logical reasoning helps to score better. To solve the data interpretation questions, learn and study the concepts of statistics, charts, graphs, tables, data sufficiency, etc. Regular practice will help you to solve questions in a minimum time.
Q.5  P, Q, and R are three towns. The distance between P and Q is 60km, whereas the distance between P and R is 80km. Q is in the west of P and R is in the south of P. What is the distance between Q and R?

 a) 140km
 b) 130km
 c) 110km
 d) 100km
Take the CSAT paper seriously
Scoring even qualifying marks becomes an issue for aspirants who don't take CSAT seriously. Some candidates fail to qualify despite scoring well in their prelims GS paper-I. Ensure that you're giving sufficient time to your CSAT preparation while preparing for prelims.
Evaluate yourself before starting the preparation
It is necessary to know your strength and weakness regarding the CSAT paper before you begin preparation. To identify your strongest and weakest parts, try to solve the last 3 -4 previous year question papers in 2 hours. Once you know your strong section, start solving questions from that part first. It will boost your confidence at the beginning of preparation. Start working on your weak areas by regularly practising and giving mock tests.
Remember that while attempting the practice questions, it is important to consider how much time you spent solving each question. After solving the mock tests or practice papers, it is important to analyze your performance. Regular practice is the key to bringing accuracy as well as speed to qualify for the exam.
---
Answers of the above questions
 
Ans 1. d)
Ans 2. d)
Ans 3. b)
Ans 4. b)
Ans 5. d)